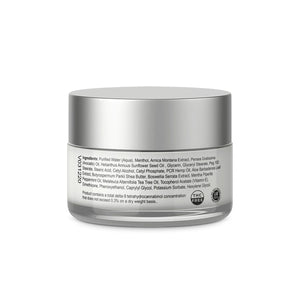 CBD Freeze Pain Relief Rub Balm Description
Got aches and pains? Freeze them away with our CBD Freeze Pain Relief Rub Balm!
Whether your aches come from arthritis, surgery, injury, or the soreness of everyday living, our pain relief rub has the perfect amount of cooling sensation to ease you into comfort and relaxation.
All-natural and with 50mg of pure CBD oil, our freeze formula is non-greasy, lasts for hours fighting muscle soreness, and can even help you recover from surgery faster. When you massage this pain relief rub into your skin, you can feel the benefits of CBD oil more deeply.
Used by therapists, chiropractors, and doctors on their patients.
For best results, apply to the painful affected no more than three to four times daily.
This product features:
50mg pure CBD oil
easy, at-home cryotherapy
natural pain relief